Book release parties — book fans and participants can mix and mingle. One is near you!
In addition to the parties listed below, there will be lots of talks—from casual bookstore readings to Powerpoint slideshows—and walks recreating adventure chapter hikes. See the full talk/walk list here. You can buy a copy of Wild DFW at any of these events (except those in bookstores). Or if you pre-bought, bring yours to get it personally signed. Would love to see you!
Dallas County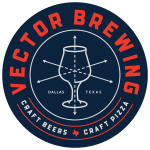 July 26 Wed at 5 to 8 pm
Vector Brewing
9850 Walnut Hill Ln #405 at Audelia, Dallas, TX 75238
SE corner of Lakeridge Village Shopping Center.
Look for dark blue exterior and wild murals. Lots of parking behind the building. Spacious indoor dining and a big patio with mega fans is dog friendly and has a kids' play area. Vector Brewing makes great pizza. Come early for some free bites on my tab. In addition to endless craft beers, they have ciders and seriously neat non-alcohol drinks. Italian-ish menu with pizza, sandwiches, salads, and fun stuff.
Tarrant County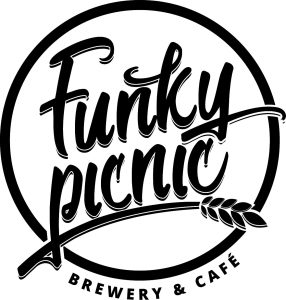 Aug 1 Tues at 5 to 8 pm
Funky Picnic Brewery & Café
401 Bryan Ave, unit 117, Fort Worth, TX 76104
On the eastern edge of the Southside area.A spectacular array of craft beers and chic cocktails. Creative sandwiches and regular, portabella, and black-bean burgers (with suggested beer pairings!). Outlandishly fun ice-cream floats and great non-alcoholic options.
Denton County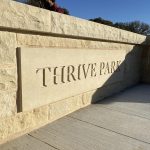 Aug. 5 Sat at 4:30 to 6 pm
Thrive Nature Park
1951 S. Valley Pkwy. Lewisville, TX 75067
Thrive Multigenerational Recreation Center
Friends of LLELA will put out a light spread of wine and nibbles. The party will include a short reading of Richard's Wild Ride, a section of the mega LLELA chapter that was edited from the book for length by Timber. It's quite funny!
Thrive Nature Park is way cool, gets lots of love from Elm Fork Master Naturalists. The 23-acre park of Eastern Cross Timbers and prairie has nature play areas, pollinator meadows, bird blind, and paved perimeter trail.
---
Helping Amy Out
Want to spread the word on social media? Share just about any post on Wild DFW at Facebook, Instagram, and Twitter.
Here's a fun flier you can download and share with your friends by email.
Do you have a public place where you could set out business cards for the books? I'd love to send you some! Click here to email me.
On the Wild DFW purchase page, you'll find options from Dallas-based indies to national booksellers. Be sure to check out the Pretty Things and Cool Stuff fundraiser promo package, a fundraiser for GreenSourceDFW.